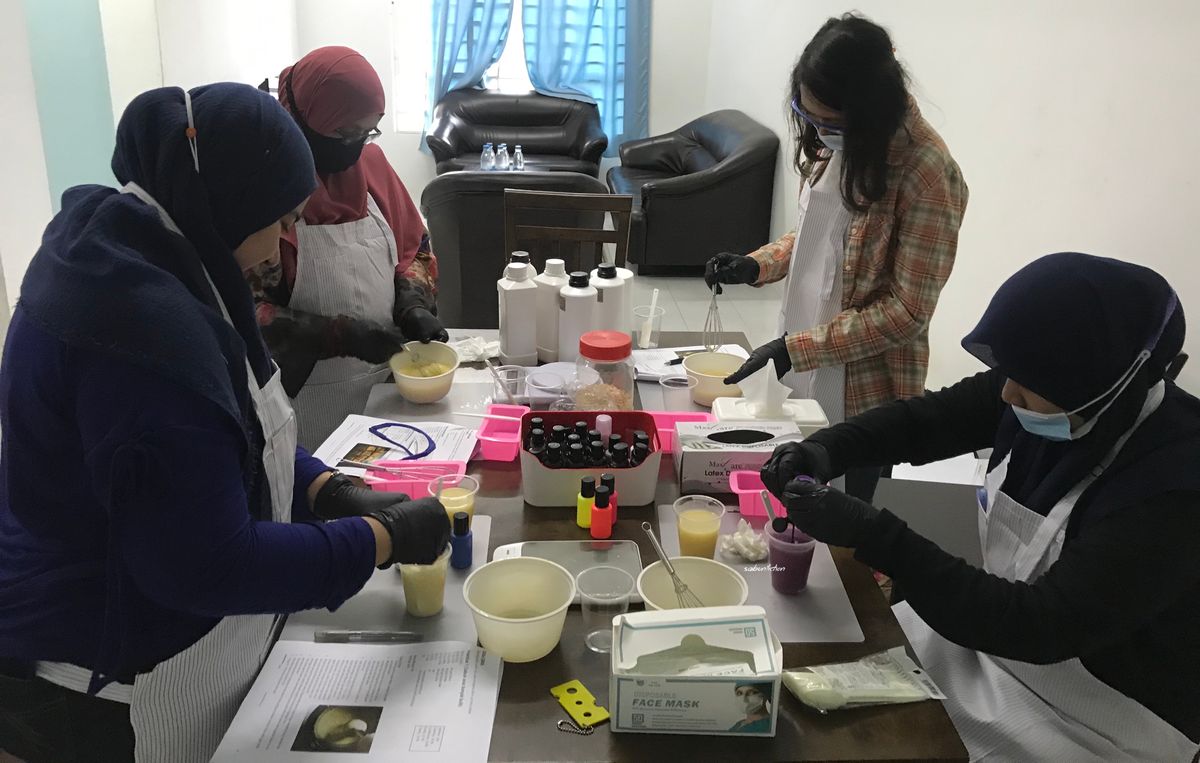 25/07/2020 ialah tarikh yang akan I ingat sampai bila-bila. Sebab ia tarikh pertama I buat kelas sabun cold process . Sebelum ni ajar informal je. Orang tanya I jawab tapi kali ni a bit proper with notes and practical. Fuhhh I spend a lot of time compiling the notes and tulis based on my experience.
Tips and tricks in soapmaking.
The first class, I only have 4 students. Berdua pasangan ibu dan anak datang dari Rawang. Si ibu yang nak belajar sebab dia hendak pakai sabun natural yang dia tau sourcenya dari mana. Si anak tolong temankan. Seronok bila tengok bila tengok mak dan anak saling bantu membantu.
Kemudian ada seorang from Klang. Rupanya she bought sabun kunyit & oren dan sabun kunyit & halia before. Dia sangat suka sabun tu and terus decided nak datang belajar.
Then lastly from Cyberjaya. Actually she's a business owner buat serum, shampoo bars etc tapi masih tak faham buat sabun secara cold process.
So it was an honour for me, ada juga orang nak belajar dari sabunfiction.
I ajar asas pembuatan sabun untuk badan dan wajah, so not spesifik sabun susu kambing atau sabun zaitun etc. Dalam pembuatan sabun, sangat penting kena faham penggunaan soap calculator, supaya kita mudah mengira minya-minyak yang hendak digunakan. Bila dah faham semua ni, nak buat sabun resepi sendiri memang sap sap soi lah...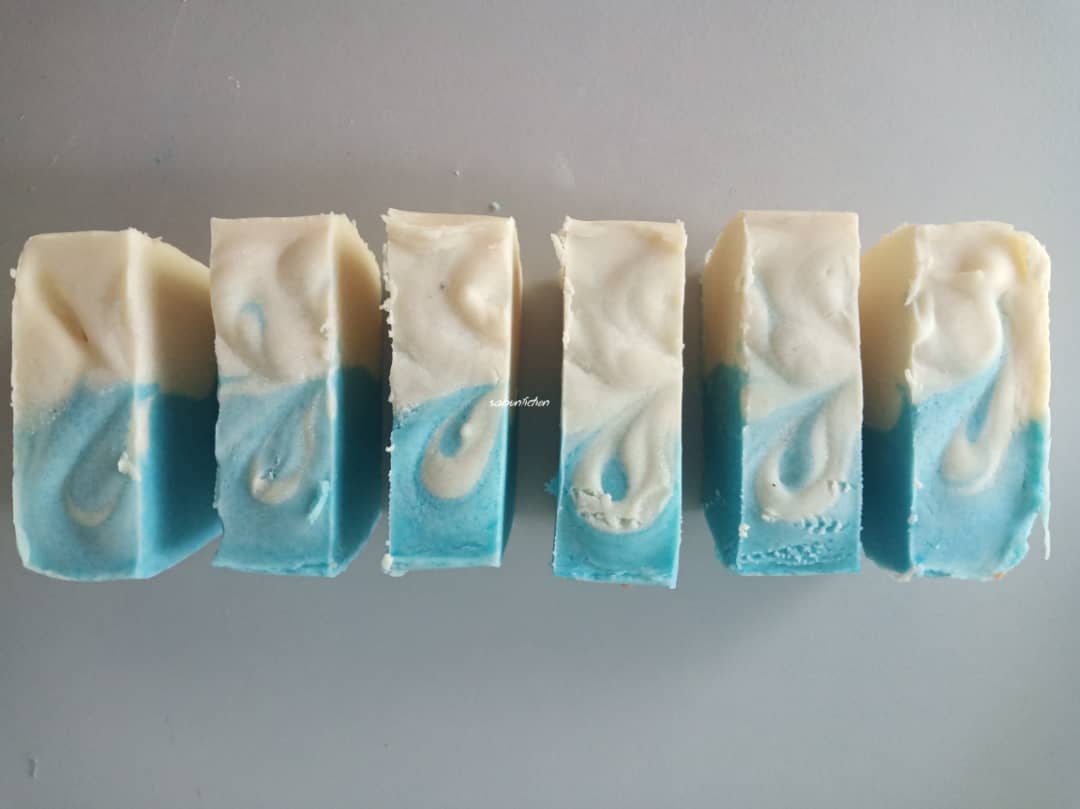 Sabun dari student 25/07/2020.
Sebab tu I tak buat lagi kelas online, sebab tak pasti macam mana nak explain pengiraan ni. Lagi mudah ajar face to face. Macam ajar matematik, kan lagi mudah kita terangkan secara face to face. So macam tulah.
So in my class, selain belajar mengira minyak menggunakan soap calculator, kita belajar bagaimana nak handle lye, buat sabun dari minyak kelapa, kelapa sawit, zaitun dan castor. Masukkan fragarance oil dan warna.
Plus! I akan bagi 500gram lye for you to praktis dekat rumah.
Next class, Insyallah I plan to do it bulan September nanti. Tunggu I announce ok.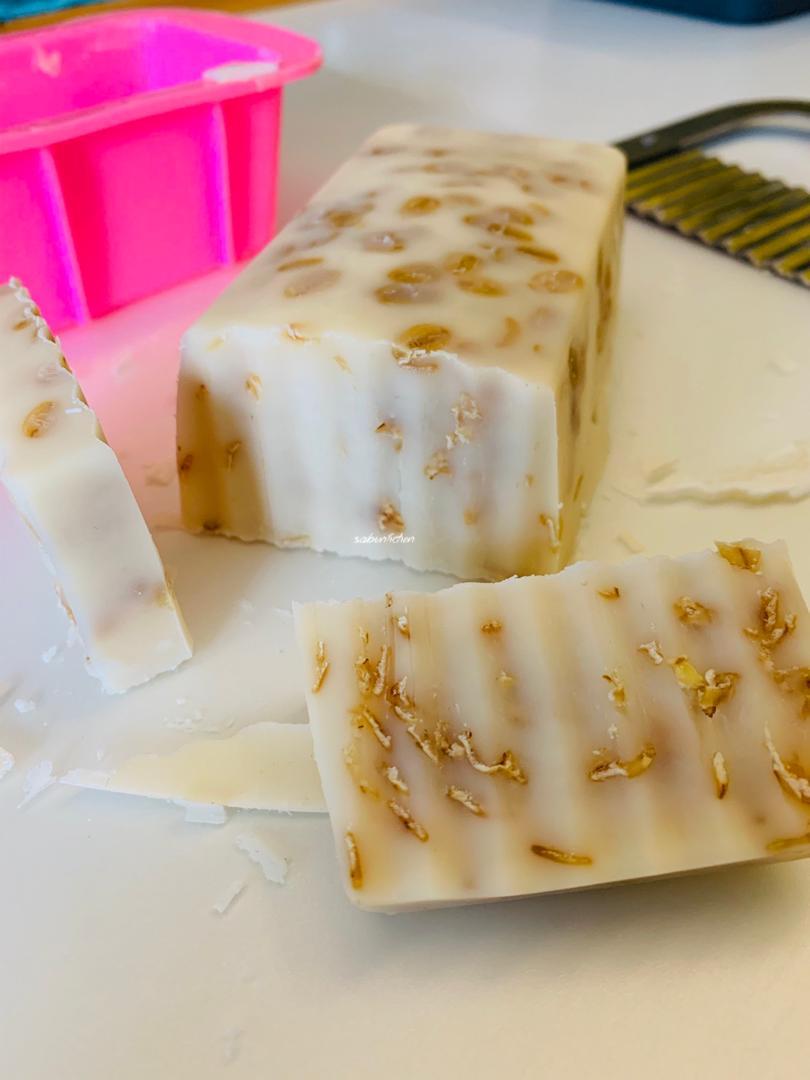 Sabun dari student 25/07/2020.

Oh in case nak cuba juga buat tanpa join our class. Boleh je cuba our cold process soap making kit.