Do you know you can order a special custom soap from us? Tell us what you want in your special handmade soap and we make it happen! You can order as little as only ONE loaf.
One loaf of soap is equal to 1kg of soap, which we'll cut into 10 pieces. So, each pieces will be 100g.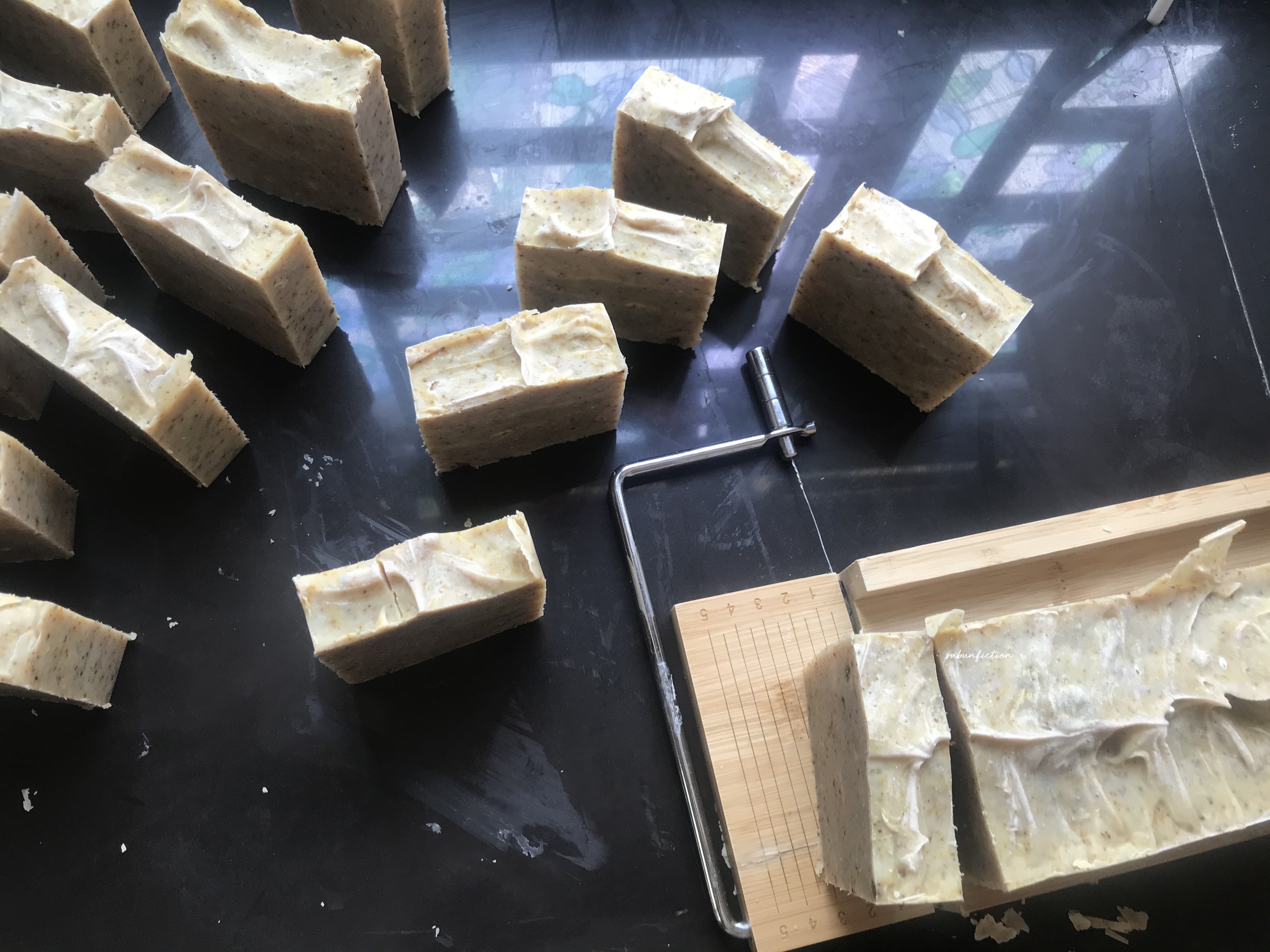 Why should you order a special custom handmade soap?
You don't want to use commercial soap but couldn't find what you wanted in our store.
You wanted to save more money. Yes! If you buy in 1 loaf (1kg) of the same soap, you will save more

.
You'd like to create a personalised soap with a certain colour, scent and design for someone special as a gift.
You want to sell handmade soap under your own brand. Yes, boleh! Our minimum m.o.q is only 10 bars (1kg).
A special handmade soap as a doorgift at weddings or any occasion is of course, classy.
Or you may have your own reason but wanted to keep a secret.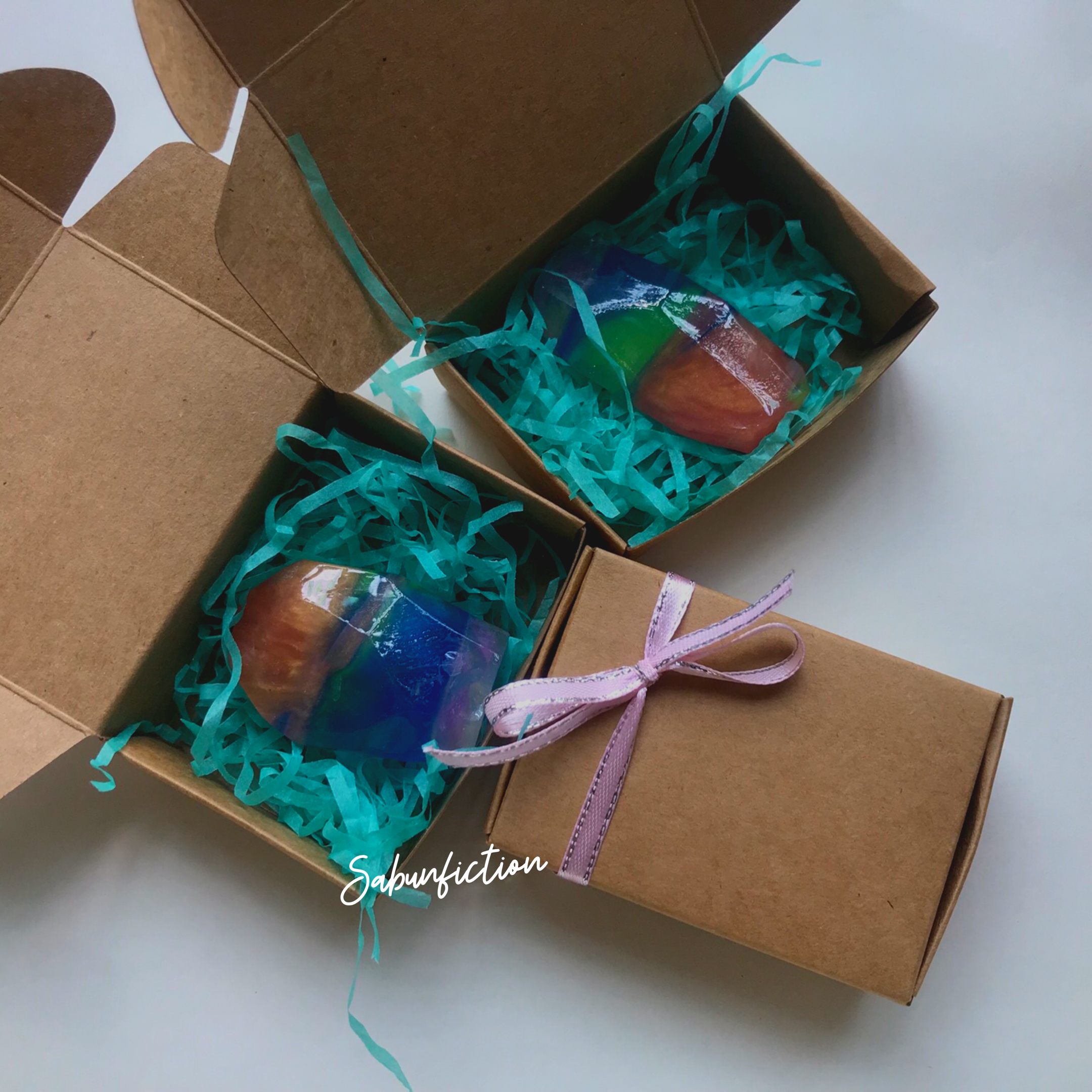 What ingredients should be in your soap?
We can discuss it. Here we listed out some usual additives in soap just to give you some idea.
Essential oil or fragrance oil
Milk: Goat milk, cow milk, coconut milk, oat milk, rice milk.
Honey
Charcoal
Clay
Extracts
Fruit juice
Tea brew
Coffee

Do you need a special formulation?
Let us know if you need a special formulation for your soap. You want it to be more moisturising and less cleansing. Or you want for someone who has extra sensitive skin that even a natural handmade soap you bought somewhere else couldn't solve it. Whatever you need, just talk to us.
How to order a special handmade soap?
Talk to us about it, then we'll quote you a price. After payment is cleared, we start making your soap. Please bare in mind, for cold process soap, we need 4-6 weeks for it to be fully cured and ready to use.
Contact us here and we will respond to you asap.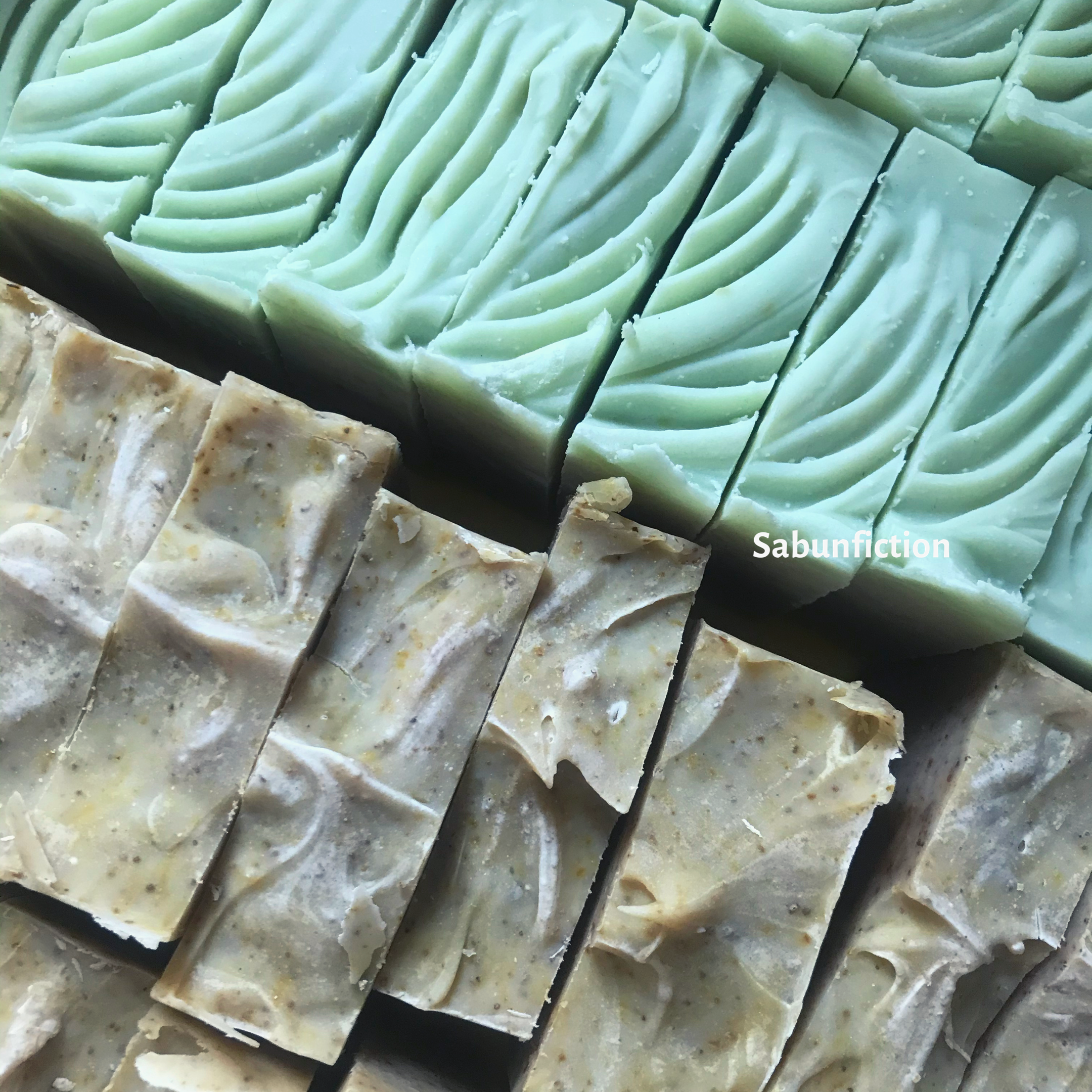 Start writing down what kind of soap you want to make and quickly contact us. Remember, it's natural soap, which means the longer you wait to place your order, the later you will get your soap!