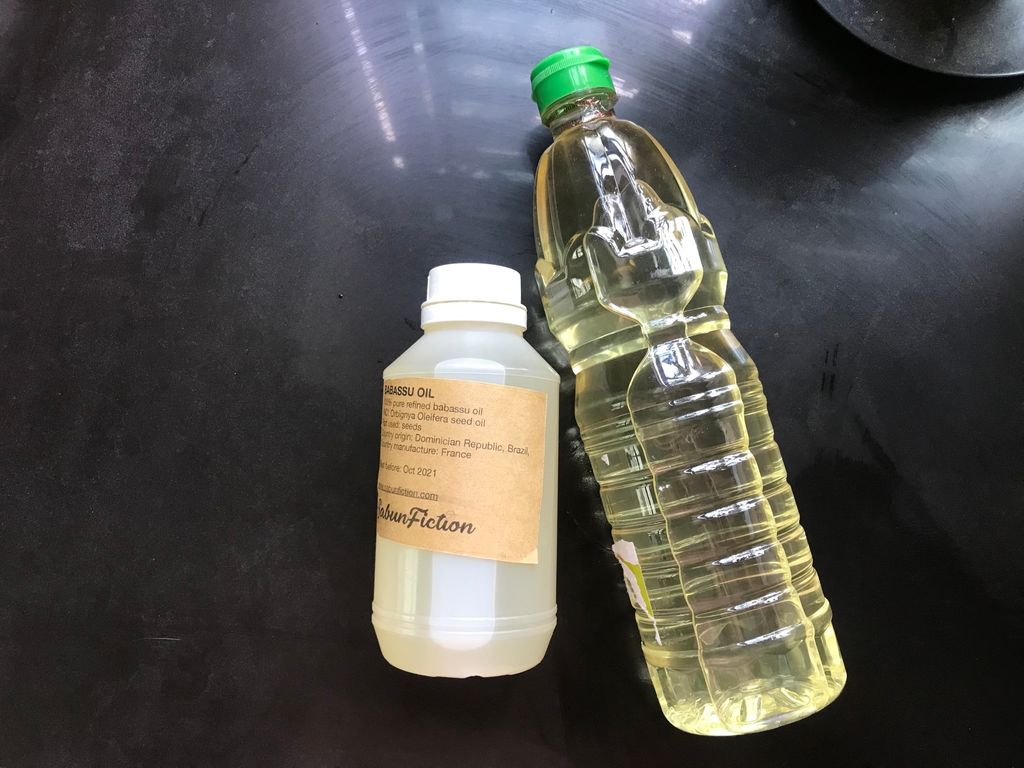 Babassu oil 100% refined (can be use as carrier oil)
Babassu oil is normally light yellow win its liquid form and creamy white when solid. It is very similar to Coconut Oil except that it has very little odor and is a soft solid, more fluffy and buttery than the much firmer coconut oil. It is increasingly being used to replace coconut oil in many products like food, soap and cosmetics.

Anti-Inflammatory Properties, Skin Protection and Healing, Gives You Baby-Soft Lips, Reduces Redness & Inflammation, Promotes Healthy Nails and Cuticles, Helps Prevent Body Odor, Treats Stretch Mark, Beneficial For Hair, Beneficial for acne.

Country origin Brazil & Dominician Republic
Manufactured country France (Natura Tec).
100% refined.
---