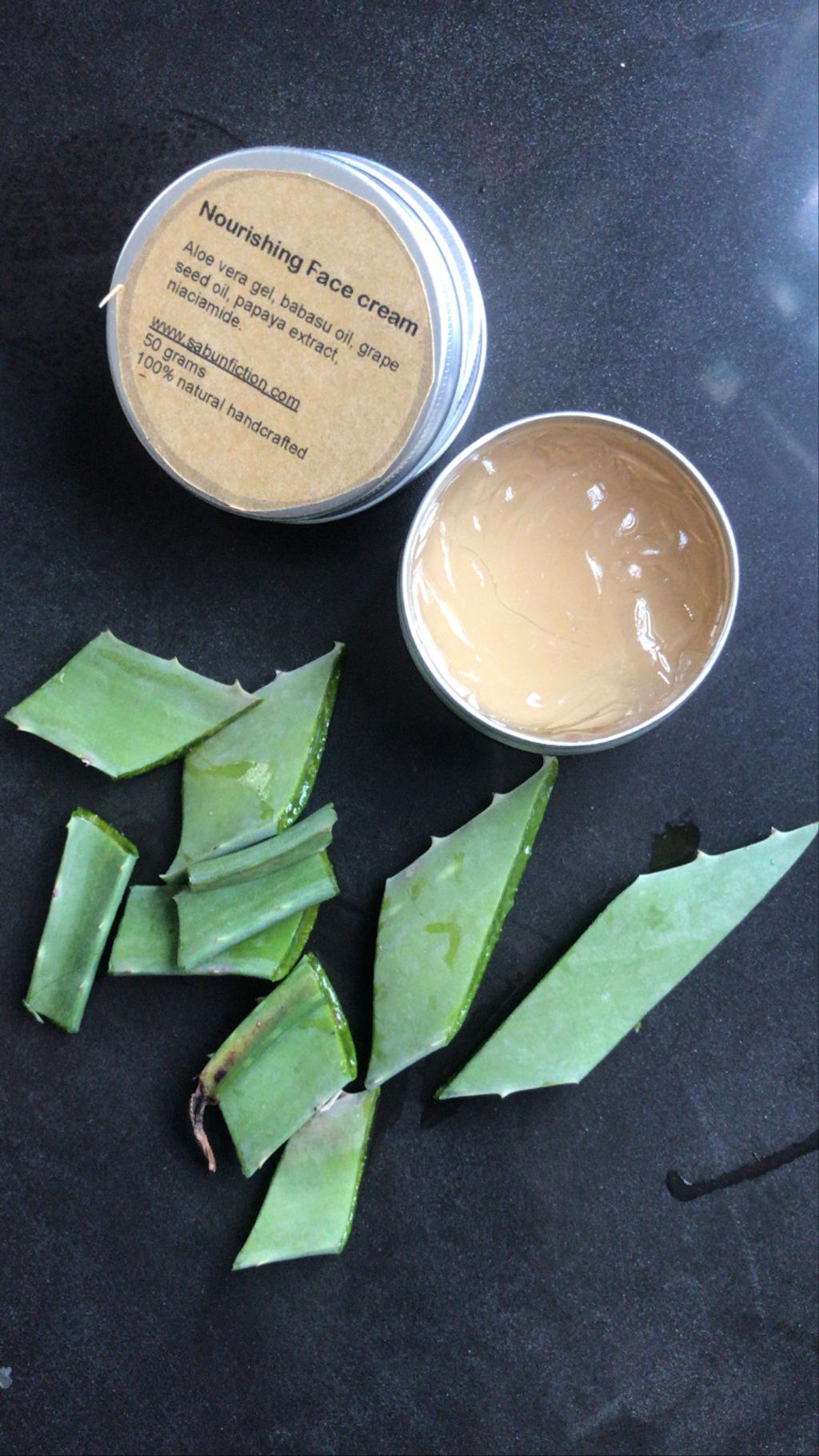 Nourishing Face cream
Simple nourishing face cream that can help shrink pores, moisturizing and nourishing, improve skin elasticity and repairs the skin.
Light weight and compact size for use anytime anywhere. Has strong repair effect which can repair the damaged or rough skin after sunburn. Making skin tender and soft. A variety of effective extracts will nourish skin.
Refresh and mild texture will be easy to be absorbed by skin, makes the skin smooth and provide great care.
Hydrating and moisturising skin. Made with natural aloe concentrated gel and babassu oil that gives 1001 wonders to your skin.
Made from aloe vera gel, babassu oil, grape seed oil, papaya extract and niaciamide.
---