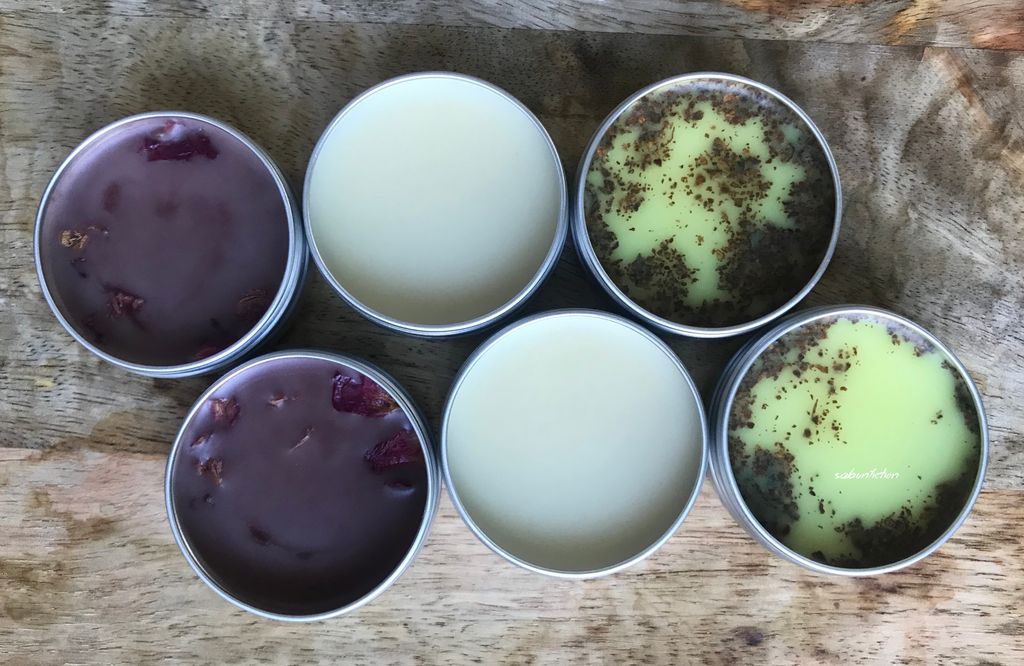 Skin Salve
A salve is basically just something applied topically to heal the skin. Balms contain beeswax. Salves use herbal oils and beeswax.
Here at sabunfiction we have 3 types of skinsalve.
Rose
Rose salve is very popular due to its ability to care for lips and beautify skin. Emulsified with extra-soothing rose extract, which helps ease irritation and condition the skin. May be used on lips, face, cuticles, elbows, knees, chapped or very dry skin patches. It also said that rose is a great for anti-aging.
Turmeric & orange
Turmeric also helps even out skin tone, and its extract may also help reduce the appearance of acne scars. Studies have shown turmeric to reduce dark spots on the skin – aka hyperpigmentation.
Healing salve (Frankincense, lavender & peppermint)
Lavender known for its ability to relieve pain and heals the wound. Frankincense heals damaged skin tissue when applied topically, preventing and improving the signs of aging. Great for smalls cut, rashes, eczema, reduce skin inflammation.
All made from natural beeswax, olive oil and shea butter.
Shea Butter is one of nature's most potent moisturisers. Naturally anti-inflammatory and incredibly moisturising, vitamins A, E, and F nourish and smooth the skin, aiding in natural collagen production, protecting the skin and healing skin conditions.
Can be use as nappy rash salve.
For all skin type.
Comes in 2 sizes
Small 30grams
Medium 50grams
Disclaimer
Please allow a slight dimension difference due to the different manual measurements.
Actual colour of the product might be slightly different from the colour showed on the picture due to lighting effects and different monitor resolution.
Soap will wrap in paper to reduce plastic usage.
---